Who does not want to have a healthy body and also the body's needs are fulfilled? Don't worry, now we have our product, Coconut Sugar. Organic coconut sugar is a premium natural sweetener devoid of added chemicals / additives.
Coconut sugar is made from coconut sap that has been filtered and then brought to a boil. In our company, the coconut sugar produced always prioritizes the best quality coconut. Because by choosing the best ingredients, you will get the best product and rich in benefits.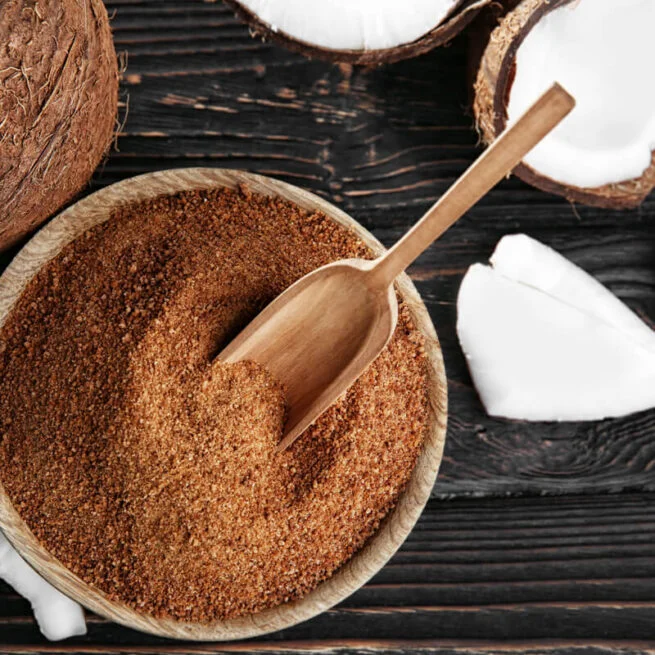 Some of the ingredients in coconut sugar in our products include it is a rich source of magnesium, potassium, zinc and iron. It contains vitamins B1, B2, B3 and B6. Compared to brown sugar, coconut sugar contains twice the amount of iron, four times the magnesium and in excess of 10 times the zinc.nutrient values ​​/ functional benefits.
PT Indo Export Nusantara - Wholesale Organic Coconut Sugar Manufacturer, Exporter, Supplier in Saudi Arabia
The products we offer are also currently certified with international standards such as USDA organic, EU organic, HACCP, and MUI. Therefore, our products can be found in various major countries, one of which is Arab countries. Because we have marketed our products in Arabic and are ready to be marketed there.
Consumers can order coconut sugar through the contact listed on the PT Indo Export Nusantara - Wholesale Organic Coconut Sugar Exporter Indonesia